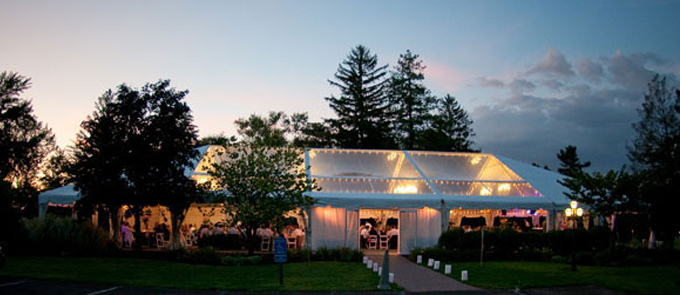 As a rental company, Newtown Party Rental has everything you need to throw an unforgettable party! For birthdays, graduations, weddings, rites of passage, showers and more. Our rental services are able to supply options of party equipment for any sized event. We guarantee clean, state-of-the-art party equipment that provides convenience and elegance to your event. With the largest inventory of party equipment or tent rentals in the Bucks County, Philadelphia and Montgomery County, PA areas and parts of New Jersey. We are your premier source for anything and everything you need to create a successful event including chair, table and tent rentals. There are endless styles, colors and themes to fit all party needs. We have experience providing tent rental services, and rental services for any event.
No job is too big or small for our team of experts as our party equipment is able to cater 5 to over 5,000! It's good to know that you can rely on us for rental services, but our services go beyond just rentals. We are a fully-staffed and organized rental company! Affordable, on-time and courteous, our team is available to help you in make your party most successful!
Stress Free Party Equipment Rentals
We make the wedding tent rental process easy and fast for your added convenience. Our unique wish list feature allows you to browse our large inventory, enter the party equipment products that you like or need, and we are then immediately in contact with you about your event. Requesting tent rentals, or any other rentals, is that easy!
Our Party Equipment Rentals Includes:
Our rental services are available to all of Bucks County and Montgomery County, PA., the Philadelphia area and parts of New Jersey.  If you are planning an event, large or small, and are looking for premier equipment from an organized and helpful company who is dedicated to ensuring your party is a success, contact us today! Whether you are in the market for a huge wedding tent rental, or in the market for tables and chair rentals for a more intimate affair, we are the rental company to turn to!
Want to find out more information on event planning in all of Bucks County and Montgomery County, PA., the Philadelphia area and parts of New Jersey? Feel free to speak with one of our representatives about our service options.