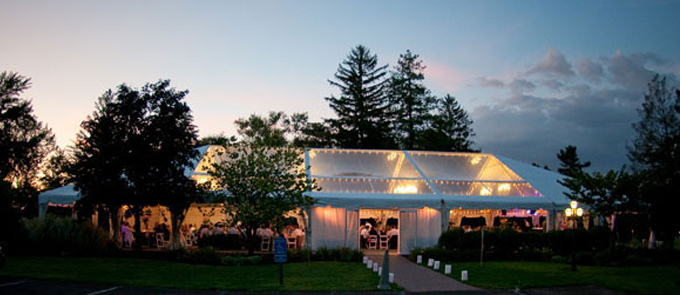 At Newtown Party Rental, the possibilities are endless when it comes to Event Planning in PA. No matter what the occasion may be, whether it is to celebrate the love of a couple's life on their wedding day, graduation party, or maybe even just a family get together, Newtown Party Rental can handle any type of event that requires planning to make your life easier. We understand, that no matter how big or small the crowd is, organizing everything from the food, drinks, invitations, and maybe even entertainment can be a handful. So, why not leave it up to Newtown Party Rental in order to alleviate all that unnecessary stress when it comes to Event Planning for your Philadelphia celebration!
Some of you may be thinking that we are just simply a party rental equipment company; however, we like to think of ourselves as more than that. Rather than just taking rental orders for tables, chairs, or tents, we would like to assist you in the colors and style of tables to fit the very theme you are looking to achieve. When it comes to Event Planning in Montgomery County, PA, rather than just delivering what is needed, our dedicated staff will set up and install any party rental equipment necessary. However, first and foremost of all, we always make sure any equipment you receive is cleaned and washed to ensure it's nice and shiny for your special day!
Every call we get isn't just another rental; it is a special event no matter the celebration, which will be remembered for years to come. Hiring the most experienced party rental equipment company when planning an event will leave no surprises or hiccups along the way. It is our goal here at Newtown Party Rental to make you feel that you have the most affordable tables, chairs, glassware, or whatever it is that you need, provided with quality service and great products. So, if you are having a Bar/Ba Mitzvah, birthday, or anniversary party but don't have the space, rent one of our many sized tents that will be sure to hold your guest list!