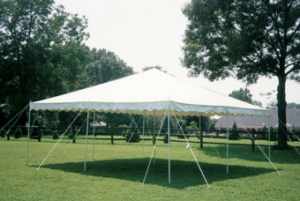 Newtown Party Rental is the premier rental company, providing a one-stop shop for all party rentals. We've enjoyed over 25 years of success providing customers of PA and NJ with party tents, tables, chairs and other various rentals. If you have a few things in mind for your wedding, graduation party, or other event, let us know! Our rental company consists of event planning specialists who handles every last detail you have in mind. We will make sure guests leave your party in amazement! Not only will they be discussing the party rentals you chose, they will be talking about your event for years down the road!
Hosts who plan on hosting their party in Montgomery County can speak with us about the options we have available. Montgomery County offers many beautiful land sights for any event, and we will make sure your event will be as beautiful as the sights they take place on! Our party supplies, party tents and accessories, can take your event from a tame party, to a wonderful soirée. We can cater to your every party rental desire including: tents, sound systems, tables, chairs, dance floors and more! With our premium services, event planning in the Philadelphia area has never been more convenient!
Every host wants their party to be successful, but the only way to make certain it is a blast is to contact Newtown Party Rental for tent rentals and more! All wedding, birthday and graduation parties rentals in Philadelphia are affordable, so there is no need to overspend on your budget. We are ready to help plan your event. Take the next step by contacting Newtown Party Rental. Call or email us to ensure exquisite party supplies, affordable prices on all party rentals and unparalleled customer service. All of this and more can be yours today!